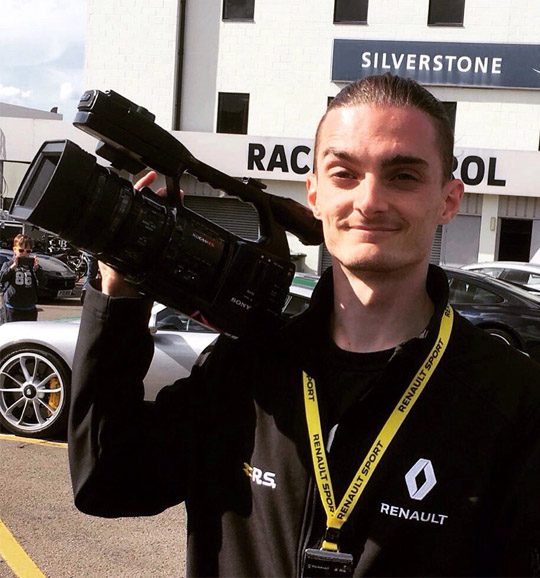 Place of birth: Moscow, Russia.
Current city: Saint-Petersburg, Russia.
Passionate about motor sports since 5 years old.
Took part in sports competitions himself.
Renault Sport Bootcamp participant (read more).
Favorite driver: Michael Schumacher.
Fastest car tested: Renault R.S.01.
Started to work at dELIS PRO in 2007.
Worked for Russian TV channels: 7TV, Sport, Russia-2.
On-air programs: "Karting" (2007-2008, cameraman, editor, 7TV channel), "High-Speed Section" (2008-2009. Stringer, editor, "Sport" and "Russia 2" TV channels).
Positions: cameraman, journalist, stringer, head of the film crew.
YouTube channels: Roman Ivanov, dELIS PRO
Owns a small business in IT sphere.
Speaks languages: Russian, English.
Hobbies: gym, music, cinema, travels.
Favorite writer: John R. R. Tolkien.
Favorite media heroes: Tyler Durden, William Blake (Dead Man), Lucifer
Favorite musics: Metallica, Joe Satriani, Keith Jarrett, Boris Grebenshikov.